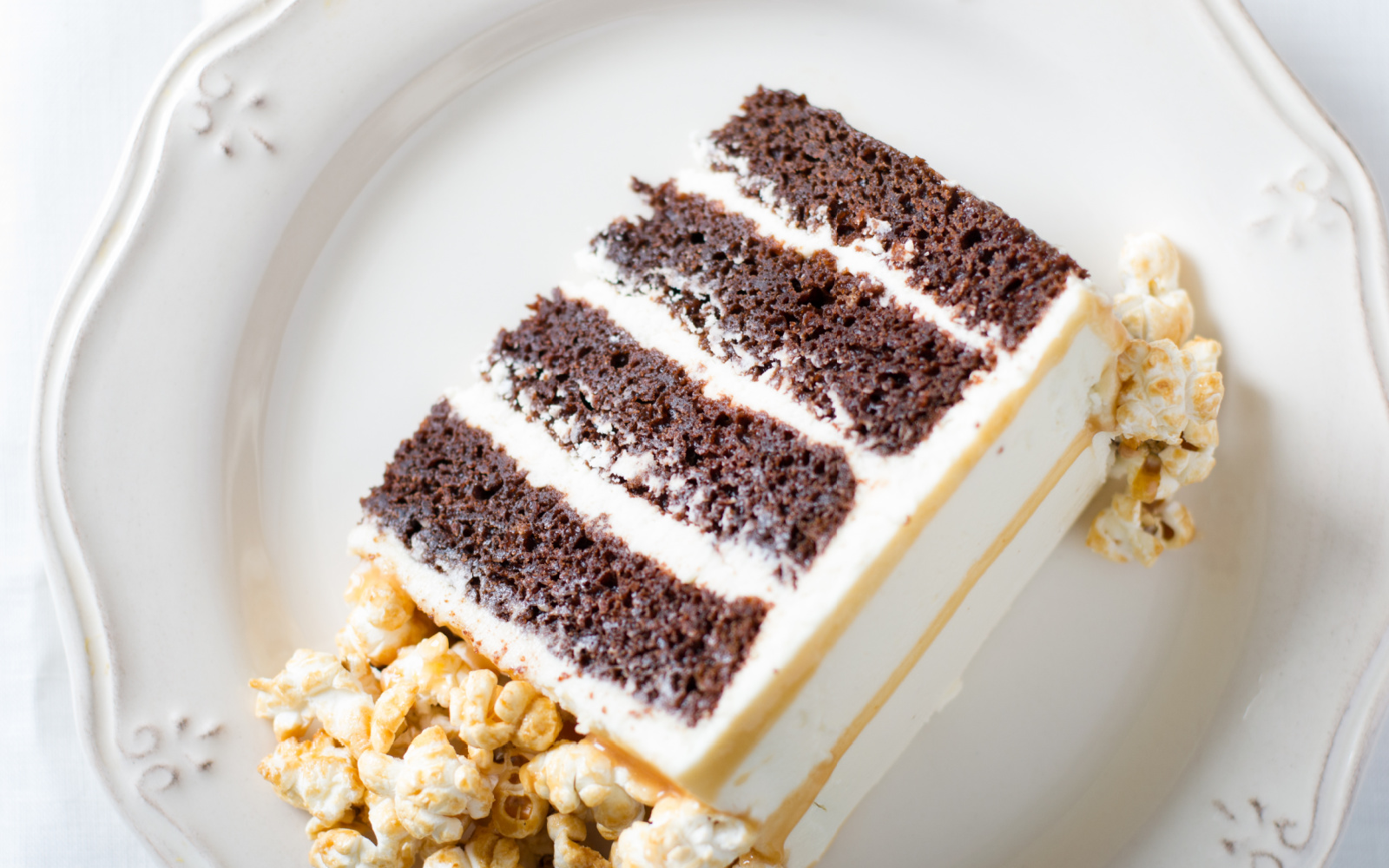 Try These Insta-Worthy Wedding Cake Ideas for Popcorn Lovers
When it comes to wedding concessions, the sky is the limit. For couples who want to think outside the box, there are a number of unique options to choose from. For example, using luxury artisan popcorn as a creative wedding prop, favor, or treat. Below, we have the best collection of wedding popcorn ideas for you to use to make your big day super special and unique!
Creative Flavors
Popcorn is a classic wedding food, but that doesn't mean it has to be boring. At McClain's Popcorn, we make delicious, gourmet popcorn in a variety of unique flavors including Sweet Caramel and Brown Sugar, Garlic Pepper and Rosemary, Black Truffle and Garlic, and more! Additionally, it is air-popped with 100% extra virgin olive oil, so your guest don't have to worry about greasy popcorn. Furthermore, each bag is beautifully designed with custom artwork that displays beautifully on its own, making for an elegant yet easy way to decorate. Of course, add flowers and wedding-themed props to really make it WOW!
If you really want to make an impact, check out these unique wedding cake ideas:
Use one or more of McClain's Popcorn to add a unique topping to your wedding cake. The savory flavor of our Jalapeno Pepper popcorn will balance out the sweetness of the cake. On the other hand, the Himalayan sea salt will add a touch of salty flavor.
Our Black Truffle and Garlic Popcorn would be a great addition to a traditional wedding cake. The rich flavor of the truffle will add a touch of luxury to your wedding, and the garlic will give it a savory kick.
Sweet Caramel and Brown Sugar is sure to be the most creative wedding popcorn favor your guests have ever gotten. They can take home a bag of our delicious popcorn and enjoy it long after the wedding is over. Thank them for coming with a sweet treat that they can enjoy again and again. This flavor would also serve as a mouth-watering topping for a wedding cake.
Use Colorful Popcorn Kernels as Part of Your Wedding Decorations
Wedding decorations are a fun way to personalize your big day and add a splash of color. One unique idea is to use popcorn kernels as part of your decor. You can string them together to create garlands or centerpieces, or use them to add interest to bouquets and boutonnieres. You can even fill clear vases or bowls with colorful popcorn kernels for an eye-catching display.
More Wedding Popcorn Ideas
Create a themed popcorn bar decorated with wedding flowers and props. Add pretty chalkboard signs to label the different options.
Opt for fresh popped popcorn by renting a popcorn maker and decorating it with flowers to match your wedding theme.
Make trendy popcorn bars or balls to add a different element.
Take Pictures of Your Big Day for Lasting Memories
In order to have a lasting memory of all the joy and happiness on your big day, be sure to take plenty of pictures. This will make sure that you can look back on them for years to come. Get photos of your cake, guests, family members, and all those little moments that will come and go in the blink of an eye.
There's no doubt about it! Popcorn is the perfect snack for weddings. Not only is this affordable and versatile treat affordable, but it can be used in a variety of ways to keep your guests happy and fed. Whether you prefer sweet or savory flavors, there are endless possibilities for sprinkling your big day with delicious popcorn goodness. From personalized favors and decorations to wedding cakes, popcorn is a surefire way to inject fun and festivity into any wedding. It also pairs perfectly with McClain Cellars wines, making it the perfect addition to your wedding menu. Get your wedding popcorn today, and get ready for a truly memorable wedding experience!