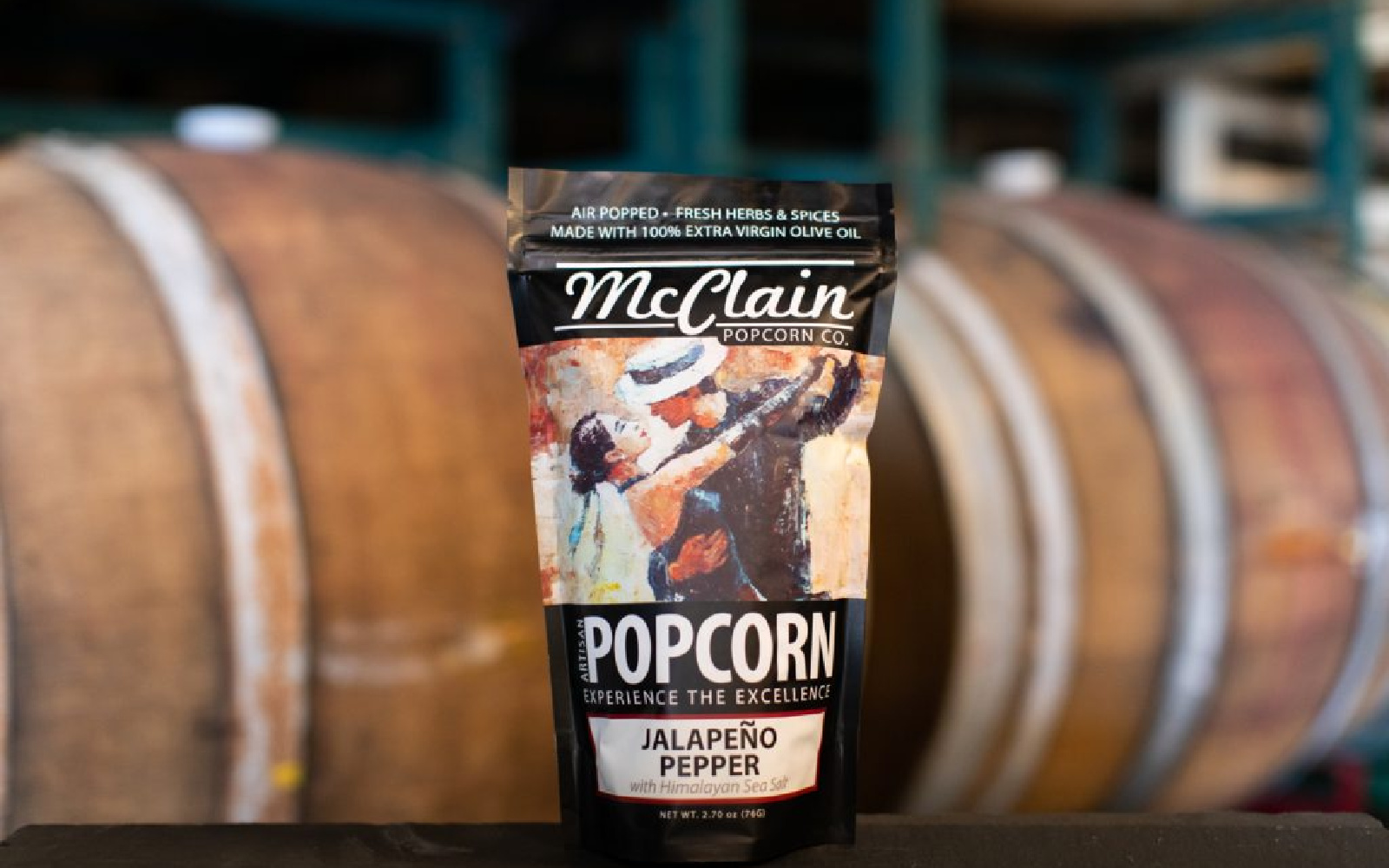 Popcorn Flavor Profile: Jalapeno Pepper with Himalayan Sea Salt
We've all been there…when you get that craving for melt-in-your-mouth, flavorful popcorn. Whether it's a frequent occurrence or just, every so often, look no further than our Spicy Jalapeno Pepper popcorn. Our artisan popcorn offers a richer taste that oozes with flavor and is packed with incredible ingredients. Not only are there are a ton of benefits when you opt for air-popped popcorn but the ingredients used within are beneficial, as well.
Quality Ingredients
McClain's Jalapeno Pepper Popcorn with Himilayan Sea Salt is produced with top-quality ingredients like olive oil, fresh jalapenos, lemon peel, and Himalayan sea salt. Not only is olive oil healthy due to its antioxidant and anti-inflammatory properties, but it also has a neutral flavor. This allows for the intended flavors of our artisan popcorns to really shine! Lemon peel actually has a couple of health benefits. It has been shown to improve the immune system, heart health, boost anti-cancer properties, and is a known gallstone treatment. According to studies, lemon peel reduces cholesterol levels, high blood pressure, and heart diseases, as well. Jalapenos offer a few health benefits too! These spicy peppers contain a compound called capsaicin. Capsaicin is responsible for that famous kick as well as their high concentration of Vitamin A, C, K, and B6. Jalapenos also have carotene, folate, and are low-calorie.
Consider it a bonus for food to both taste good and be good for you. Rest assured that our gourmet popcorn flavor has an even balance of herbs and spices. The 100% extra virgin olive oil ties it all together into a mouthwatering blend of goodness. It is butter-free and has absolutely no artificial flavors. Additionally, our luxury-style popcorn is non-GMO and has no trans fat.
Health Benefits of Jalapeno Pepper Popcorn
If you are a gluten-free snacker, then this is the perfect adult snack for you. Or, if you are seeking out a tasty vegan treat, we got you covered. It's also dairy-free, lactose-free, and peanut-free!
The Perfect Snack Combo
Popcorn makes for a great snack, and for much more than just while watching a movie. Another great reason why popcorn is a good snack is that it pairs well with other foods. You may decide to have a combination of snacks. You could have your favorite candies, nuts, and of course, the jalapeno pepper popcorn as your snack trio. Or perhaps you would rather keep your snack combo more simple with simply the popcorn and your favorite glass of vino. Either way, our Jalapeno Pepper popcorn won't disappoint, it's the perfect treat no matter the occasion.
We're sure your mouth must be watering by now! Try McClain today and finally experience the flavorful mix of spicy and salty with our Jalapeno Pepper popcorn flavor.