FINALLY, A REAL LUXURY ARTISAN POPCORN
Nothing beats amazing popcorn with a glass of wine. Jason & Sofia are proud to offer their homemade recipes to the world. Our popcorn is non-GMO, vegan, gluten-free, tree nut and peanut-free, dairy-free, and lactose-free. Grown, manufactured, and packed in America. To make this amazing recipe we blend it with 100% Extra Virgin Olive Oil from McClain Cellars along with fresh herbs and spices to bring a balanced flavor and elegant touch.
RECIPES & YUMMY STUFF
Join our mailing list to stay connected with us and get the next release of our amazing popcorns.
UNSPEAKABLY GOOD
All you need to say is WOW! Finally a popcorn for adults. There is truly nothing better.
At The McClain Popcorn Company, we take pride in every single bag and are committed to bringing you the BEST popcorn you have ever enjoyed! We make each flavor in small batches using only the freshest, finest ingredients we can find with lots of passion and care. We believe that everyone should enjoy our Artisan Popcorn…that's why we offer products that are Dairy, Nut, and Gluten Free and use NO Artificial Flavors or Colors. We utilize Non-GMO ingredients in all of our Artisan Popcorn flavors because who wants to eat something designed in a lab when Mother Nature is doing just fine on her own!
VIEW FLAVORS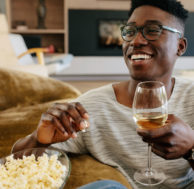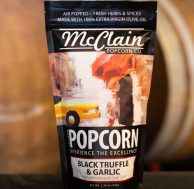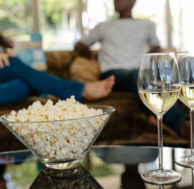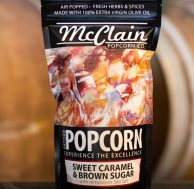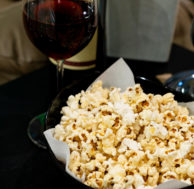 NOW THAT'S PARADISE
Pairing food, wine, and amazing recipes are just one of the fun things you can do with McClain Popcorn. Have a flight, pair a wine, or make a new recipe. Either way, you are having fun.
PAIR WINE WITH FOOD
WE DESIGN DELICIOUS
Words just can not express how simply yummy this popcorn really is. Each flavor is carefully crafted to pair with just the right 'adult-beverage.' The only way to really get to know what we have is to taste it.
When it comes to wedding concessions, the sky is the limit. For couples who want to think outside the box, there are a number of unique options to choose from. For example, using luxury artisan popcorn as a creative wedding prop, favor, or treat. Below, we have the best collection of wedding popcorn ideas for you to use to make your big day super special and unique! Creative Flavors Popcorn is a classic wedding food, but that doesn't mean it has to be boring. At McClain's Popcorn, we make delicious, gourmet

If you're looking for ways to upgrade your business and charge more, consider luxury snack options. Offering high-end snacks and even small glasses of wine can make your clients feel pampered and special. McClain's Artisan Popcorn is a perfect example of luxury snacks for business. Our popcorn is made with the finest ingredients and features beautiful handpainted artwork on each bag. Not only does this look great, but it's air-popped using 100% virgin olive oil, so it's also a healthy snack option! Offering Luxury Snacks for Customer Service There are many reasons

When you think about healthy snacks for weight loss, popcorn may not be at the top of the list. This is because buttery popcorn is usually what comes to mind. There's nothing like going to a movie and loading up with that buttery goodness but all that butter isn't good for you. So, what's the verdict? Is popcorn a weight-loss friendly snack? Let's take a closer look. Nutrition Information When it comes to weight loss snacks, popcorn is a good choice because it's filling and low in calories. One cup of popcorn has only