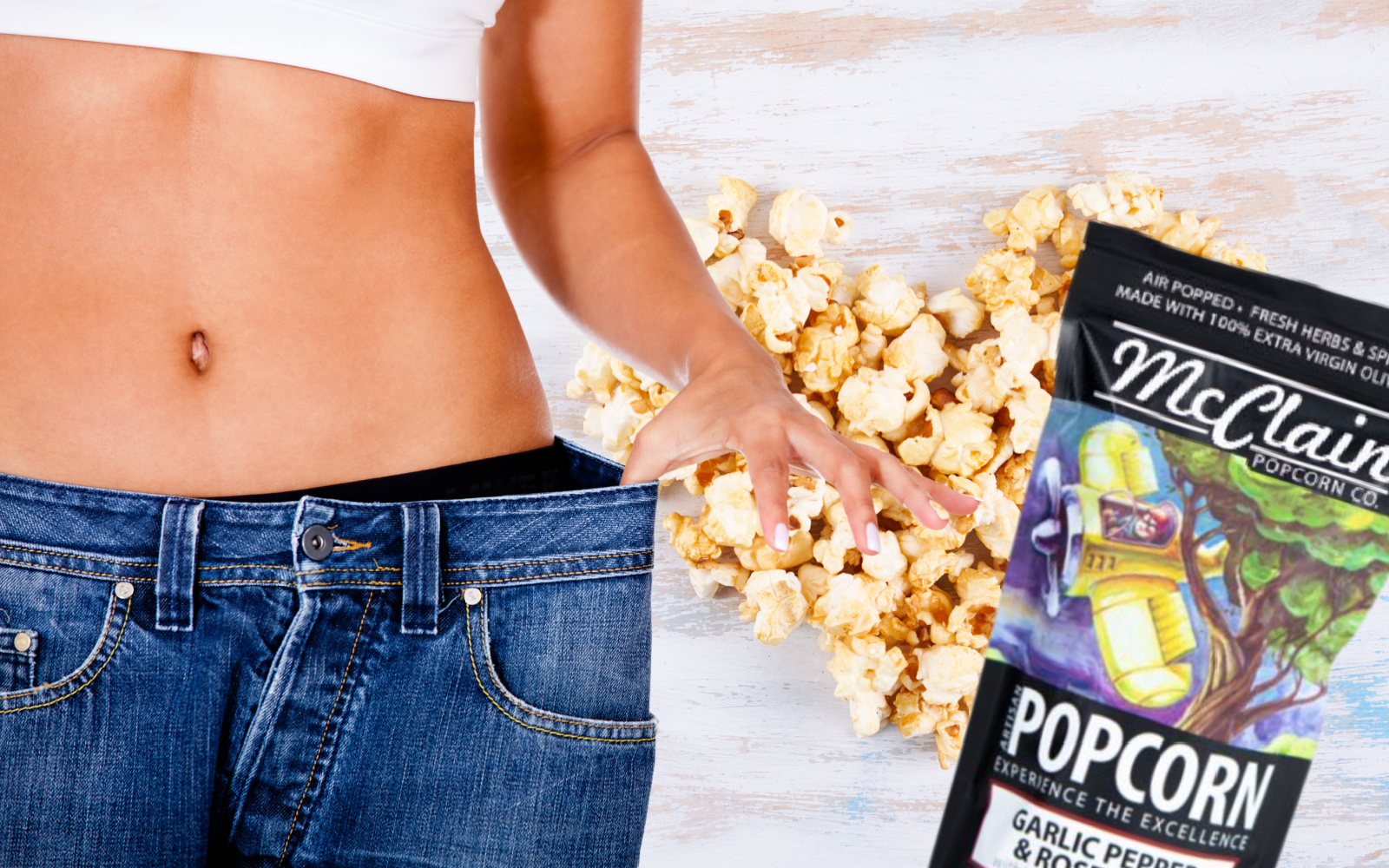 Why Popcorn is a Great Snack Option for Weight-Loss
When you think about healthy snacks for weight loss, popcorn may not be at the top of the list. This is because buttery popcorn is usually what comes to mind. There's nothing like going to a movie and loading up with that buttery goodness but all that butter isn't good for you. So, what's the verdict? Is popcorn a weight-loss friendly snack? Let's take a closer look.
Nutrition Information
When it comes to weight loss snacks, popcorn is a good choice because it's filling and low in calories. One cup of popcorn has only 31 calories and about 0.65 grams of fat. Compare that to other popular snacks like potato chips (152 calories and 11 grams of fat per ounce) or pretzels (110 calories and one gram of fat per ounce), and you can see why popcorn is a better choice. Plus, popcorn is a whole grain food, which means it contains more fiber than other snack foods. Popcorn also contains about three grams of fiber per cup, which can help you feel full longer and control your appetite. Fiber helps fill you up so you're less likely to overeat later on. According to The World's Healthiest Foods, "popcorn is an excellent source of thiamin and a good source of magnesium, phosphorus, and zinc."
Preparing Popcorn as a Weight Loss Snack
If you need help figuring out the healthiest way to eat popcorn, I have a few suggestions for you! First of all, air-popped is always the healthiest way to cook your kernels. This is because air-popped popcorn uses no oil. And, while plain popcorn is the healthiest, a light sprinkling of sea salt, parmesan cheese, black pepper, or chili flakes can add a little flavor. Want sweet instead of spicy? A drizzle of honey or maple syrup is sure to do the trick! My next tip for healthy popcorn is, if you do cook your popcorn kernels using oil, be sure to opt for a healthier oil like olive oil or avocado oil.
Take the Guess Work out and Purchase
If you'd rather take the easiest route and let someone else do the work, look no further than McClain Artisan Popcorn. Our luxury popcorn is always air-popped and made with fresh herbs and spices with 100% extra virgin olive oil. Never any butter or artificial flavors and the perfect weight-loss snack! Check out our decadent flavors below!
Garlic Pepper and Rosemary with Lemon Rosemary Sea Salt
Jalapeno Pepper with Himalayan Sea Salt
Sweet Caramel and Brown Sugar with Himalayan Sea Salt
Black Truffle and Garlic with Himalayan Sea Salt
What's the final verdict on Popcorn as a Weight Loss Snack?
Most weight loss plans will tell you to avoid snacking between meals and only eat what is included in your meal plan. It's easy in theory but what happens when you get that urge to grab something to snack on in between your planned meals? If you have popcorn on hand, it can be a great alternative to unhealthy snacks like chips or candy bars. Popcorn is not only low in calories and high in fiber, but it's also very filling due to its high volume. That means you can eat a lot of popcorn without consuming too many calories. Which, obviously, is perfect for those moments when you're tempted to reach for something unhealthy.
Be sure to try out our hand-crafted "adult" popcorn, whether it's for a healthy low calorie snack, movie night, or networking event!